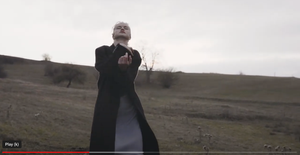 About
A hard-hitting rock and roller, Jennifer Tefft is known for her "earnest lyrics delivered with both power and grace".
Whether performing with her band or solo, Jennifer is always an energizing force — skillfully creating earthy music from its roots and breathing fresh, soulful, rock and roll life into them.
With five albums under her belt and most recently several single releases leading up to new projects coming out in 2023, Jennifer's music combines intense rhythms with melancholy textures and haunting vocals that wind easily from darkly ethereal to outspoken, creating her own brand of Gritty-Lush Alternative Rock.  Read full bio.
 ""Her earnest lyrics are delivered with both power and grace. Where some singers are compared to wine or whiskey, Jennifer's voice is like a deep cordial that needs to be savored sip by sip.
Her style has an edge that has not gone dull over the years and her newest songs, especially after the pandemic, are stand-outs in the Boston music scene. "
— Cat Wilson- Cheap Seats / Ocean 104.7fm
"

"That moment of creation, when an idea becomes more than just a shadow in your brain — that moment, and every moment afterwards when people get to enjoy it — that's why I write songs."" - Jennifer Tefft
New SINGLE DROPPING on all platforms 9/8
"LOVE AND WAR" Sept 8, 2023
Jennifer Tefft is a singer/musician from Boston, USA. Recently named Female Performer of the Year in the New England Music Awards, she is now dropping the first single from her forthcoming 6th album. Her sound could be compared to classic female singers like Blondie, with an attitude like Joan Jett. Sensible yet feisty, this woman packs a punch and is also accompanied by an amazing band.